🍎🔍 Apple is searching for talented individuals in generative AI!
May 19 2023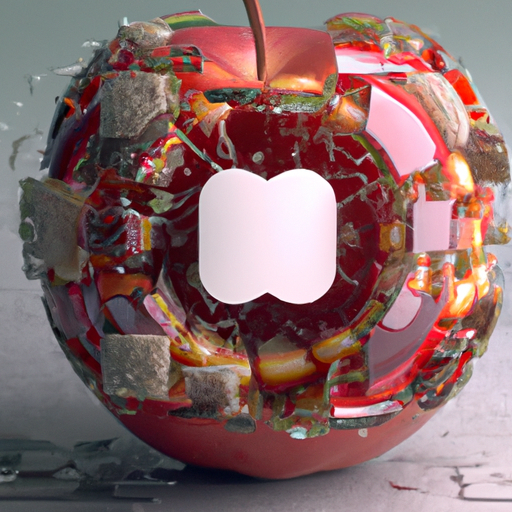 Apple is seeking experts in generative AI, having posted at least 12 job adverts on its site. The company is looking for machine learning specialists focused on autonomous systems, particularly those skilled in "visual generative modelling to power applications across computational photography, image and video editing, 3D shape and motion reconstruction, [and] avatar generation". The adverts follow recent mixed signals from CEO Tim Cook regarding the company's position on generative AI: during Q2 earnings calls, he refrained from answering specific questions but said the company would be "deliberate and thoughtful" in its approach.
What does it mean?
Generative AI: a type of artificial intelligence in which the machine creates its own data and can learn and adapt from it without being explicitly pre-programmed.
Machine learning: a branch of artificial intelligence that enables machines to automatically learn and improve from experience without being explicitly programmed.
Autonomous systems: systems or machines that can operate without human intervention or control.
Visual generative modelling: a process of creating visual outputs such as images or videos using computer software algorithms.
Computational photography: the use of computation to enable or enhance digital photography.
3D shape and motion reconstruction: the process of creating a digital model of a physical object or scene in 3D space using photos or videos.
Avatar generation: the creation of computer-generated characters that can interact with humans or other virtual characters.
Does reading the news feel like drinking from the firehose? Do you want more curation and in-depth content? Perhaps you'd like to subscribe to the Synthetic Work newsletter.

If you want to understand how artificial intelligence is transforming companies and their workforce, your industry, our economy, and the entire society, this newsletter is for you.

CEOs
CIOs
Chief Investment Officers
Chief People Officers
Chief Revenue Officers
CTOs
EVPs of Product
Managing Directors
VPs of Marketing
VPs of R&D
Board Members

and many other smart people.

They are turning the most transformative technology of our times into their biggest business opportunity ever.

What about you?