Brave launches a new AI chatbot to rival Bing and ChatGPT's security and anonymity
November 2 2023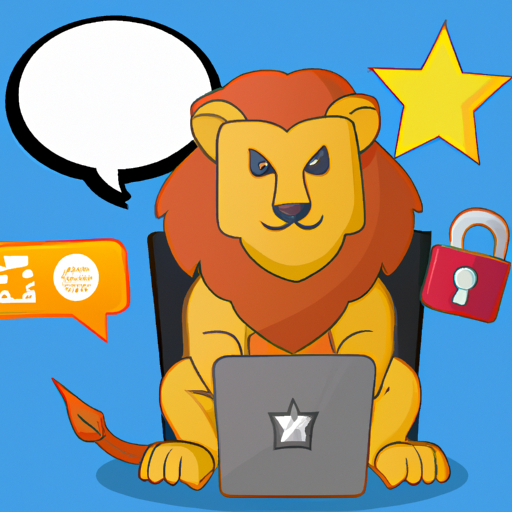 Brave, a privacy-oriented web browser, has launched Leo, a native AI assistant offering users high-level privacy compared to other AI chatbot services. Leo, which is built on Meta's Llama 2 AI model, is free for all desktop users and can translate, answer questions, summarize pages, and generate new content. Conversations with Leo are not recorded or used to train future AI models — a feature that aligns with Brave's privacy focus. Users can also opt for Leo Premium, a $15 monthly subscription featuring a faster and less expensive AI assistant, Anthropic's Claude Instant. Leo Premium users will have access to higher-quality conversations, priority service during peak times, and early access to new features.
What does it mean?
Brave: A privacy-oriented web browser that blocks all online advertisements and trackers by default, providing users with a faster and safer Internet experience.
Leo: A native AI assistant developed by Brave for providing users with high-level privacy. It can translate, answer questions, and generate new content without recording or using conversations to train future AI models.
AI chatbot services: Automated software applications that can converse with human users through text. These services are often used for customer service applications and can be programmed to learn and grow smarter over time.
AI assistant: A computer program powered by artificial intelligence that can perform tasks or services for an individual based on commands or questions. Examples include translating languages, answering questions, generating new content, and even controlling some physical devices.
Meta's Llama 2 AI model: A specific artificial intelligence model developed by Meta, formerly known as Facebook. While the text does not provide specific details about the Llama 2 model, AI models in general are computational structures designed to learn from data. These models can be trained to perform a variety of tasks, such as translation, summarizing information, and more.
Leo Premium: A premium version of the Leo AI assistant that costs $15 per month. It offers users features like faster responses, higher-quality conversations, priority service during peak times, and early access to new features.
Anthropic's Claude Instant: A separate AI assistant offered as part of the Leo Premium subscription. The details of Claude Instant's capabilities are not outlined in the text, but AI assistants in general can perform tasks like answering questions, translating text, and generating new content.
Does reading the news feel like drinking from the firehose? Do you want more curation and in-depth content? Perhaps you'd like to subscribe to the Synthetic Work newsletter.

If you want to understand how artificial intelligence is transforming companies and their workforce, your industry, our economy, and the entire society, this newsletter is for you.

CEOs
CIOs
Chief Investment Officers
Chief People Officers
Chief Revenue Officers
CTOs
EVPs of Product
Managing Directors
VPs of Marketing
VPs of R&D
Board Members

and many other smart people.

They are turning the most transformative technology of our times into their biggest business opportunity ever.

What about you?