Discover how this AI harnessed the power of GPT-4 to master the world of Minecraft! 🌐💻🎮
June 2 2023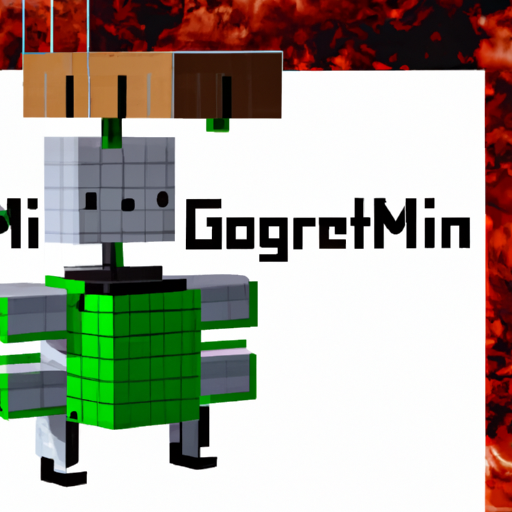 AI researchers have developed an experimental Minecraft bot called Voyager, which can explore and perform tasks in the game's open world through trial and error and GPT-4 queries. Voyager, an embodied agent, uses GPT-4 to write its own code and learn skills as it encounters challenges in the game. The bot utilizes a simulation framework called MineDojo built around Minecraft for its AI model. The research aims to discover methods for AI models to enhance themselves based on experiences to eventually aid in real-world applications like home, hospital, and office robots.
What does it mean?
Embodied agent: a type of artificial intelligence system that interacts with its environment through a physical or virtual body, allowing it to perceive and manipulate objects or perform tasks. GPT-4: the fourth generation of "Generative Pre-trained Transformer," an advanced AI language model that can understand and generate human-like text based on given inputs. Simulation framework: a software platform that provides a controlled environment for building, testing, and evaluating AI models or algorithms. MineDojo: a custom simulation framework designed specifically for Minecraft, which enables AI models to learn and train within the game's environment.
Does reading the news feel like drinking from the firehose? Do you want more curation and in-depth content? Perhaps you'd like to subscribe to the Synthetic Work newsletter.

If you want to understand how artificial intelligence is transforming companies and their workforce, your industry, our economy, and the entire society, this newsletter is for you.

CEOs
CIOs
Chief Investment Officers
Chief People Officers
Chief Revenue Officers
CTOs
EVPs of Product
Managing Directors
VPs of Marketing
VPs of R&D
Board Members

and many other smart people.

They are turning the most transformative technology of our times into their biggest business opportunity ever.

What about you?